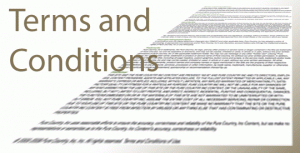 Terms & Conditions
Rules for the use of the website
The use of DELATORRESOLICITORS' website is subject to the following rules of use. Accessing the website and using the information it contains will imply full and unreserved acceptance of these rules; therefore we ask you to read them carefully please.
DELATORRESOLICITORS declares that the information contained in this website does not constitute advice by DELATORRESOLICITORS on any matter in particular, and has been included as mere information. The user must not take any action, or decisions with regards to a particular case on the basis of the information and/or opinions contained in this website.
Access to the information included in the website does not imply the existence of a professional or solicitor-and-client relationship between DELATORRESOLICITORS and the website user.
Disclaimer
DELATORRESOLICITORS does not accept any liability for losses arising from, or related to, the use of the information contained in this website, or from the use of the website, or from any action taken on the basis of the information provided in it.
DELATORRESOLICITORS will not be liable for any errors or omissions that may be found in the content, data, files or any other kind of material existing in this website; nor does it assume any duty or give any undertaking to verify or monitor its content and information. The user of this website undertakes to use it in a completely legal and moral way, observing good practice, respecting public order and having consideration for other users.
DELATORRESOLICITORS does not guarantee that the website is free from viruses or other harmful elements that may damage or disrupt its user's computer systems, electronic documents or files. Consequently,
DELATORRESOLICITORS will not be liable for any losses that such elements may cause to the user or to third parties.
Nor does DELATORRESOLICITORS accept liability for computer or other damage that accessing this website's content may cause the visiting user.
Intellectual and industrial property rights
It is forbidden to reproduce, copy, distribute, convert, make publicly available, or otherwise manipulate or use the information contained in this website; or its design; or the selection of, and way of presenting, the materials included; for any purpose and by any method or means, without the express permission of DELATORRESOLICITORS.
It is also forbidden to decompile, disassemble, reverse engineer,
sub-licence or transmit in any way or by any means, translate or perform operations derived from the computer programs for the functioning and use of, and access to this website, or from the services which it contains; or to use all or part of such programs in any of the ways mentioned in the previous section.
The website user must refrain under all circumstances from deleting, disrupting, deactivating or manipulating any protective devices or security systems that may be installed in it. If you would like to make a suggestion please email us at info@delatorresolicitors.com.
Private Data Protection Policy
The personal data provided by the user through this website will be incorporated in files created and maintained by or on behalf of DELATORRESOLICITORS for the only purpose of processing it, in order to answer users' enquiries and provide the services offered at users' request, as well as to send newsletters on new matters of interest related to the services provided, and general information on the provision of new services. DELATORRESOLICITORS declares that the information received will not be used for any other purpose.
The user may exercise his/her rights to access, correct, delete or object to the data provided via this website, for which purpose he/she may get in touch with us at Fuengirola Office located in 12, Quemada Street, 1st-B 29640 Fuengirola (Málaga), Albox (Almería) Office located in 23, Andalucia Street 1st-F 04007 Albox (Almería) or via e-mail at info@delatorresolicitors.com .
DELATORRESOLICITORS will adopt measures to safeguard the data provided by the users via this website in accordance with the applicable regulations.